AmptUp transforms how we bring live music to the world. 
With no subscription fees for Musicians, we make it easier for venues to find book and build relationships with Musicians by streamlining pricing and communications through our online platform, and providing a unique tour-routing tool for Musicians to share availability with Venues.   
But our goal is bigger: to reconstruct and democratize music. That means strengthening the industry so corporate entities stop gobbling up independent Venues and so artists can have and build a career.
**Most importantly, we support our mission by giving back a portion of every booking fee directly into grants for our Musicians and Venues.
It was a dark and stormy night, as they say…the whole world had been simultaneously shuttered in the previous two weeks, and the future was very uncertain. My husband and I had been wanting to build a rehearsal studio space and cafe/bar like the one he grew up with in France, when it suddenly felt woefully inadequate.
We realized it wasn't enough, and in that lightbulb moment realized that we HAD to help more people, the independent Musicians and especially the Venues, who couldn't just go out and get another job, recover from this trauma.
We didn't sleep that night (and most of the ones following), and from that moment on we began working furiously and haven't stopped. Hundreds of hours of deep listening came next to fully grasp the needs of independent Musicians and Venues. And every feature, button, and page has been thoughtfully designed by the voices and ideas of people just like you.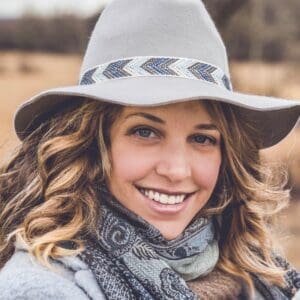 Holly Hagerman, the Co-Founder of AmptUp.com, is a Texas native, and 2x founder with her first company: an award winning, B-corp certified, boutique marketing agency exclusively serving socially conscious & environmentally friendly businesses.  She managed a team in Portland, OR for 12 years, and their client work included multi-million dollar local companies as well as the digital marketing efforts for the global headquarters of a Fortune 100 company. For the last 7 years, she has been studying and investing in online marketplaces. Since 2020 she has been listening deeply to the music industry professionals and their needs. She can be found out on a trail with her two kids, or enjoying barbecue and game night with her husband and partner.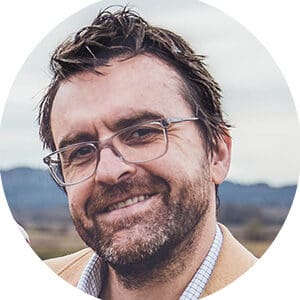 Frederic Rouault, the Co-Founder of AmptUp.com, is a French native, and life-long Musician. Not only did he tour nationally in front of thousands of fans, he brings experience from both sides of the coin, working production for some of Europe's greatest music venues, like the Cannes Film Festival and the Monte Carlo. He worked alongside artists like Prince, U2, Sting, and Alicia Keyes. He entered the digital world of music a decade ago, as a 'Sound Explorer' for famous brands like Intel, Adobe, Hermes, and more. He can be found tickling his two kids into oblivion, creating new music, and enjoying barbecue and game night with his wife and partner.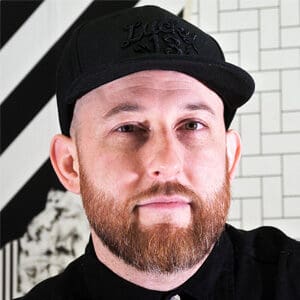 Kayvan Moghaddassi joined the AmptUp team in 2022. He's a British native recently relocated to Texas and brings a wealth of knowledge and experience to the team. An accomplished and published composer, producer and performer himself, Kayvan founded a music and sound company in his early 20s which scaled to a 60 person operation with offices in London and New York. An experience entrepreneur & leader, Kayvan also led a digital agency alongside his work in audio & music, with clients including Spotify, BBC, Netflix and Amazon. Outside of work he can be found in the kitchen cooking up an assortment of vegan delights and spending time with his wife & son.