No-hassle live music booking

for Restaurants and Cafes
Boost your food & beverage sales by getting a live music program up and running today.
Book Quality Live Musicians in Your Area!
AmptUp connects live musicians with paid gigs, so that you can enjoy talented local and touring musicians at your restaurant or cafe.
Our platform takes care of the heavy lifting that normally comes with building a live music program.
"No BS – I think you're really solving a problem for venues. I'm doing all of the booking myself, and have gotten a few new grey hairs in the process. This is really impressive. As a former tech guy, you've got my wheels spinning about the possibilities on both the tech and music side."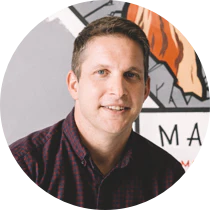 Madrone Mountain Coffee, Austin Venue
Does AmptUp broker the deal and choose the bands, or do I?
You have direct access to the bands and will curate who plays at your show. You choose and communicate with the band just like you always have. We simply provide the technology to make your current process smoother and faster, giving you more time to plan and promote the show.
Can I still book my favorite bands off the platform if they don't want to join?
Yes, AmptUp was specifically designed to give you the most flexibility, while still letting you keep everything in one place. You can < Add a Show > manually to your calendar for any Musician that is booked off the platform, but still keep it on the same calendar for you and your team to view.
Can my team ( or clients ) see this?
Only if you want them to. We have user permissions that allow you to add in key people to view messages, contracts, and calendars. For now, you will be the only person who can book a Musician, to protect your payment information.
Do I pay in cash after the show?
Musicians repeatedly told us that waiting to get paid in cash after the show was the worst part about live gigging, so on AmptUp, Musicians get paid immediately after the show for flat fees, and with a single click for ticket or bar sales (just enter quantity). No more back-and-forth with accounting, or giving venmo logins to the bartender to pay the band. Simple, easy, and trackable for both sides. Musicians tell us it is the easiest payment they have ever received.
I already get a ton of Musician pitches, how can this help?
Post your profile link anywhere Musicians will see it (on facebook, on your website, in your Venue), and direct all pitches there. Then, you will have an easy apples to apples comparison of every Musician that reaches out, and you won't lose any in the shuffle.
How do you get past ticket sales data? Is it manually entered?
Past ticket sales data is collected automatically and displayed on their profile for any show booked on AmptUp. When Musicians were paid based on ticket sales, we can share that data with the people who need it. But what happens if there was a snow storm that day? How will I know? Well, you can ask them! You have the ability to communicate at any time with them. Currently the only place to get past ticket sales data is Pollstar, which is famously clunky and inconsistent because Musicians, their Agents, and Venues are required to manually enter it (and pay a subscription for the privilege).
What happens if I need to cancel?
Our policy takes care of both sides. Venues can cancel at any time for bad weather, COVID (ie: closure due to staff infection or missing staff), business closure, or force majeure.
More than 200,000 eating and drinking establishments closed their doors as a result of the pandemic.
Those that survived are still facing a struggle to to hit their pre-pandemic numbers, not to mention paying off their losses.
Thousands of restaurants across the US are facing challenges with getting customers back into their establishments:
Consumer habits have changed and more people stay at home.
Spending habits have changed.
People are more cautious about socialising in public.
Another group that was hit just as hard by the enforced closures of these establishments? Musicians. All the places they would normally perform got shut down too.
That's why we built AmptUp – to help connect independent musicians and venues, to help live music bring back the spirit of socialising again in our favorite places.
I'd love for you to give it a try.