Google Business Profile (GBP) is your free ad, local listing, and new online sales point.
Today, when users want to see what is happening over the weekend – they either look to Google or Facebook. In a way, Google Business Profile is your Yellow Pages listing on steroids.
For Venue owners in the US, GMB is free to sell tickets for your events, either from the search results or Google Maps. The earlier article focused on setting up your Yelp Business Page. Think of it like getting your feet wet before jumping into the internet ocean that Google is today.
Creating a Google Business Profile is much like introducing your Venue to Google. Google then uses Business Profile information to update Google Maps and provide relevant local search results. Not a surprise move, given that the newly published report reveals that 46% of all Google searches are seeking local information.
Don't Miss out on the Millions of People Searching for You
If Google follows specific trends, you know it's time to jump on the bandwagon.
Your Google Business Page is like a local listing in the most used directory – Google search. It signals that you're a credible local business with verified contact information, services, and other business info. If you allow customers to leave reviews, you are doing what customers want. Ipsos research revealed that 2 out of 3 customers say that reviews are essential when choosing businesses.
GBP allows for simplified mobile access, which is super important. 60% of smartphone users have used the "click to call" feature on GMB to connect with local companies. 
And last but not least, your GBP is a reference point to all your related websites, including Eventbrite pages and social media. In today's day and age, consumers expect all businesses to have a website – so you're definitely on the right track!
How do you ensure your Google Business Profile is optimized to present you as a reputable Venue and sell more tickets? That's why we're here to guide you through the process. So, let's start.
#1 The Basics
You know that feeling when you meet someone new, and they ask you what you do?
You don't want to hand them your business card and wait because they'll know what you do, and there's little room for conversation. Your Google Business Profile allows you to list your business information, such as your services and hours of operation. You can keep the conversation going with consistent updates, respond to customer feedback, and showcase your events. 
Now, enough talking – it's time to do the work.
Add your Phone Number & Address to Get a Verification Code
All you need to sign up for a free Google Business Profile and manage how your business appears on Google is to follow this link: https://business.google.com/create. But before you click the link, take a moment to read where you need to pay extra attention so you don't have to edit later.
You can log in with any Google account (already created using Gmail, Google Drive, or GDocs). Once you log in, you'll be asked for a way to verify your business (via an SMS, call, or a postcard from Google.) Once your profile is verified, it's time to dedicate some time to filling in all the details that will make you stand out in the search results.
Choose a Correct Category for Your Business
The first thing to do after you verify your business is to choose a category for your Venue. Just like picking out what to wear on a first date, you want to ensure you're sending the right message with your category choice.
As a general rule of thumb, if you own a live music Venue, you'll want to choose "bar," "festival," or "nightclub" as your category.
Suppose you run a restaurant or cafe that occasionally hosts music events. In that case, "restaurant" would likely best describe your business.
It doesn't hurt to snoop on your competitors' chosen category, too. You can learn a lot about them by seeing what category they decided on (and how dedicated they are to maintaining their GBP).
Use Keyword-Rich Descriptions & Set Special Hours
The golden rule of keyword placement is: would a real person searching for your business actually use the word or phrase you're thinking of adding?
If the answer is no, or if you have to twist yourself into a pretzel to make it fit, it's probably not worth your time. Consider what your customers might be searching for, and include those keywords in your descriptions. Finally, don't overdo keywords – write for your customers.
When it comes to your business hours, go into details! The IPSOS consumer research shows that people are 96% more likely to visit a business with its hours listed online. So put your business hours on your profile, and make them unique by setting "special hours" for days when you're open late or for events.
Adding Photos and Videos
Next, Google prompts you to add photos. You're not going to add any old images. Instead, you're adding high-quality photos depicting your Venue's exterior and interior. 80% of people will watch pictures or videos before purchasing, but only 20% will read text.
The exterior photos of your Venue make it easier for customers to find you when they are following a map. Interior photos help visitors estimate what experience to expect when they visit your Venue. Choose a video or pictures from your popular events to boost this effect instead of an empty Venue. Including posters and flyers from previous and upcoming events to showcase your offer will give visitors a sense of the fun they can have at your Venue.
#2 Advanced & New Features
Don't be confused with the dozens of items and options GBP offers. Instead, focus on the ones that will help you reach your goal. Here is a brief overview of what else you can do in your GBP:
You can build a website quickly by purchasing a domain & hosting from Google if you don't have one. (Not recommended unless you don't have any other choice.)
Choose your attributes, i.e., a more specific category or sub-category for your Venue. You can choose all attributes that reflect your Venue offer (bar, live music, snacks…). You can also add your accessibility options, extra amenities, and more in this section.
Allow people to ask you questions about the Venue or upcoming events. Enable messaging and phone calls/ reservations (you can install the messaging app on your phone to respond instantly.)
Once everything is set up, unlike with Yelp, you can download a Free Marketing Kit from Google to freely ask for reviews & promote your business.
Managing Your Google Business Profile
As a Venue owner or an authorized manager, you will be needed to verify your Google Business listing. However, you can assign it to another person to regularly update and manage the page. If you can, appoint someone from your staff to the role of a GBP Manager and ensure they periodically post while you do your work.
Earlier, there was a special Business Manager Portal where you could do this. Now it's possible to manage your page directly from Google Search and Google Maps. With the Google Maps app, you can update your hours of operation, add photos, and announce new events.
GBP provides stats; for example, you can see how many people have viewed your Google Business Profile. You will also see how they interacted with it (ordered tickets, saw directions, called you…). Anyone searching for, let's say, "live music near me" will also get directions right from your listing (available on iOS and Android).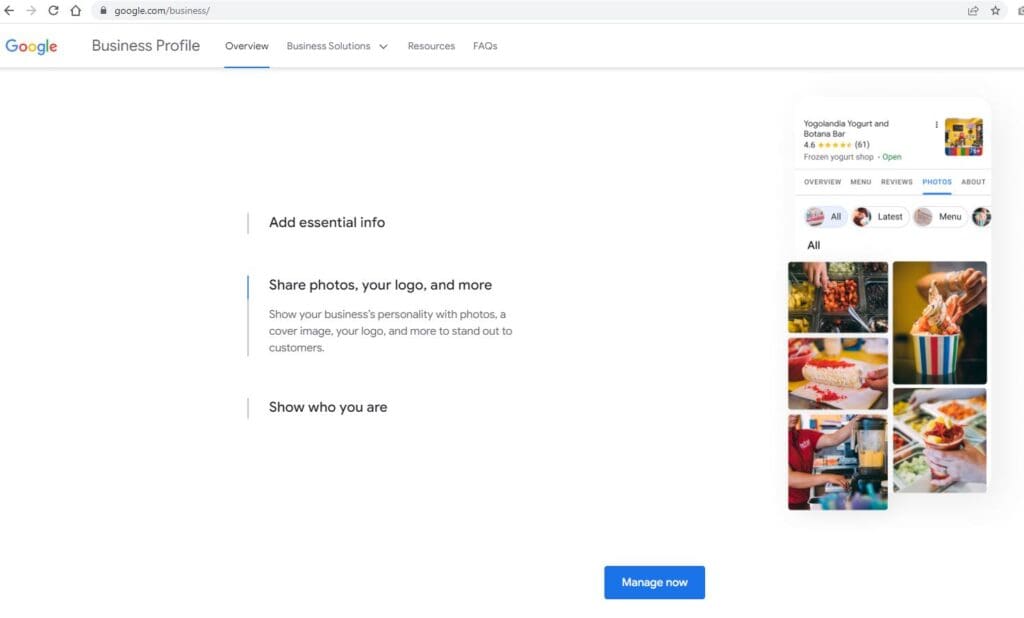 Get Some Free Advertising
One thing you should do if you like free ad money, as I do, is to connect your GBP with Bing places (you never know what browser someone might use to find a local event.)
PRO-TIP: GBP is free advertising for you from Google. Plus, when you connect your Google Business page with Bing Places, you also get free Bing ads credit. Here is how you do it:
Open https://bingplaces.com and choose "New User." Next, connect your Google Business Profile. A few minutes later, you'll get an email with a promo code for free Bing ads funds – no previous purchase necessary.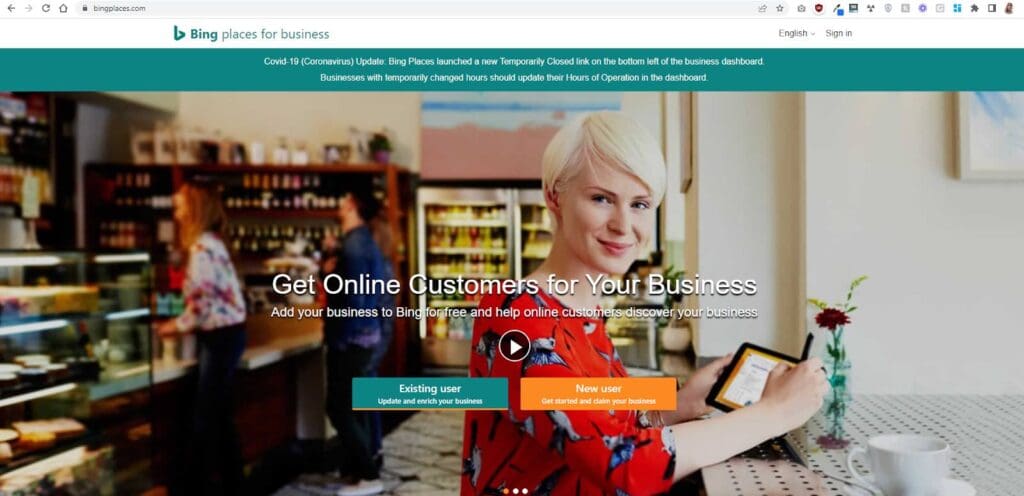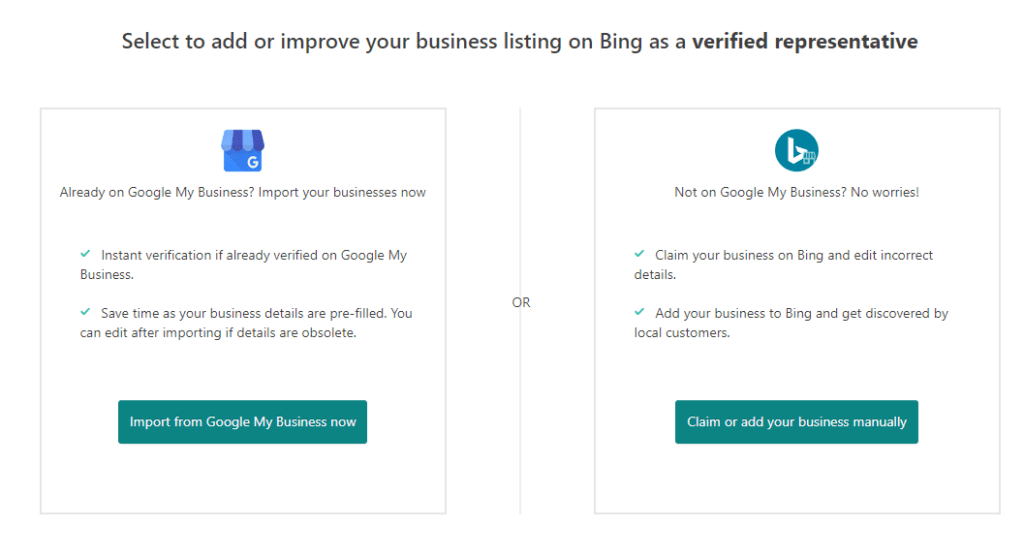 Here's How to Promote an Event & Sell Tickets on Your Google Business Profile:
Go to Google search and type your Venue name or URL – that should be the first result, and on your right side, you'll see an editable Google Business Profile.
Click or tap "Add an update."
Upload a poster, images, or a video of your event,
Add a brief event description with a call-to-action 
From the "Add a button" menu, choose "Order online," "Learn More," or a similar callout
You need to add start and end dates (in your Special Business hours)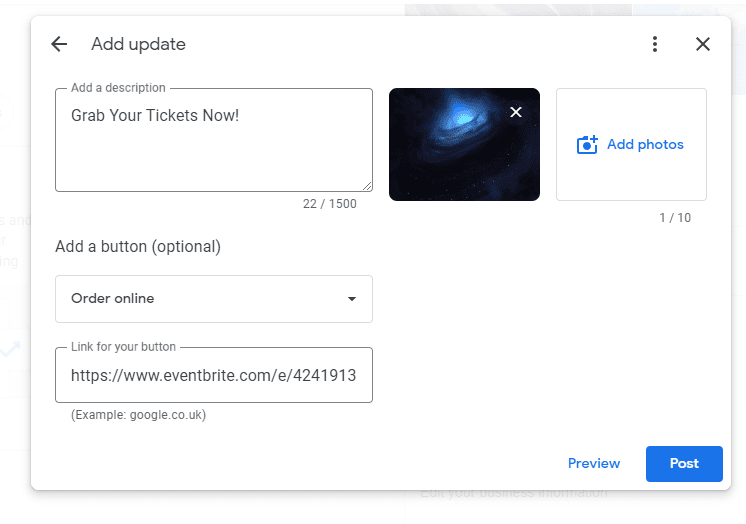 Next, Google will take some time to verify your event. Meanwhile, you can see a preview: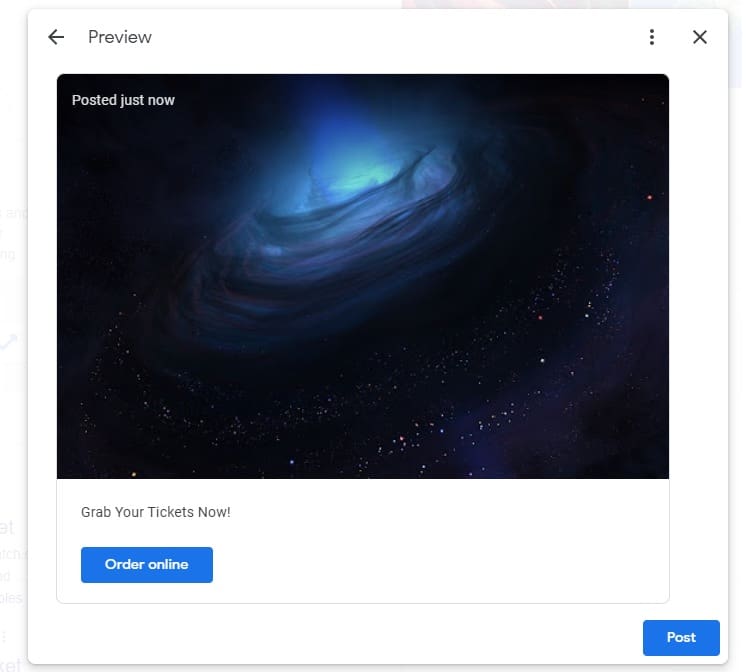 What's Next: We Dance to what Google Plays
Google Business Profiles GBP started as Google My Business, giving users a free and easy way to create a website and run a Google Ads promo. Google my Business pages had a separate dashboard where you could tweak your details. Then the name changed, and now the preferred way to edit your profile is from the Google Maps app.
As the internet experts at Forefront Web say, there's probably more to this than we know. They predict that Google Business Profiles will soon include paid features. With a fool-proof website builder hosted by Google, organic search and organic reach may quickly disappear altogether – just like what happened with many Facebook Pages after Facebook's News Feed update.
PRO-TIP+: To stay independent as much as possible, be it from Eventbrite or Google, look into Schema Data Highlighter for events.
Implement Schema Data Highlighter for Events
If you want your SEOs to be on top of their game, tell them to check out Google Structured Data Highlighter. This sweet tool allows them to mark up data about events so Google can display it as if you're using a Google Business listing – especially on mobile devices.
Google Business Profile is more than images and posts. It would be best if you considered it a critical asset in your marketing strategy. While it is true that the photos and posts you add to the page will help you sell more tickets, GBP is also a tool to brand your business and increase your local reach in the search results.
Time to get started!
So, if you still need to get on Google Business, book 30-45 minutes, take this guide and build an optimized Google Business Profile.
---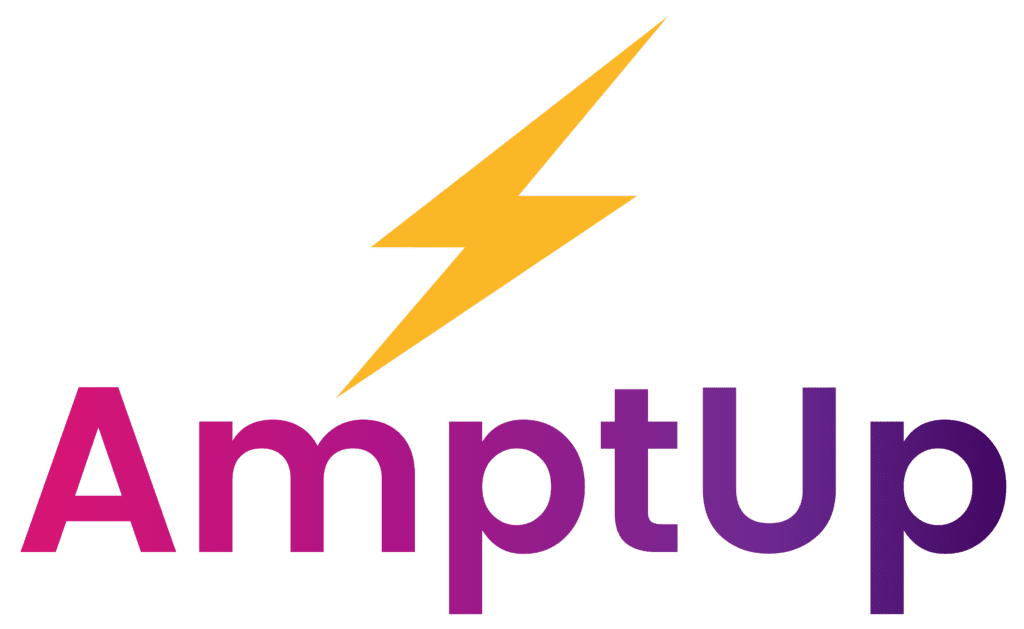 If you haven't already set up a profile for your Venue on the AmptUp platform, then what are you waiting for!?
When you're ready, book a call with our wonderful Community Builder, Victoria who will walk you through the platform and help you get set up for the easiest transition.
We look forward to seeing you on the platform soon!